ESWC EU Project Networking Session 2021 organised and hosted by TIB & Leibniz University Hannover
The European Semantic Web Conference (ESWC) is a major venue for discussing the latest scientific results and technology innovations around semantic technologies. This year, for the first time, the EU Project Networking Session took place completely online on Wednesday, 9th of June 2021.
The ESWC EU Project Networking Session 2021 was organised and hosted by Alexandra Garatzogianni, Alina Brockob, Gerrit Rosam and Michael Fribus from TIB & Leibniz University Hannover. The networking track provided an opportunity to:
Share knowledge and experiences among EU and national projects

Network and exchange in terms of (open) innovation, technology and data 

Present and discuss project requirements and results with ESWC participants

Discuss funding opportunities such as Horizon Europe and ERC

Sound out potential transnational and EU-wide collaboration 
The project networking track provides EU funded projects with the ability to connect with each other and engage in discussions about their respective research and development. It allows to establish opportunities for knowledge and technology sharing, and to identify complementary activities and goals.
During the ESWC EU Project Networking Session 2021, Gerrit Rosam presented TRUSTS (take a look at the slides). He gave an introduction into the purpose and business impacts of the TRUSTS platform as well as the use cases.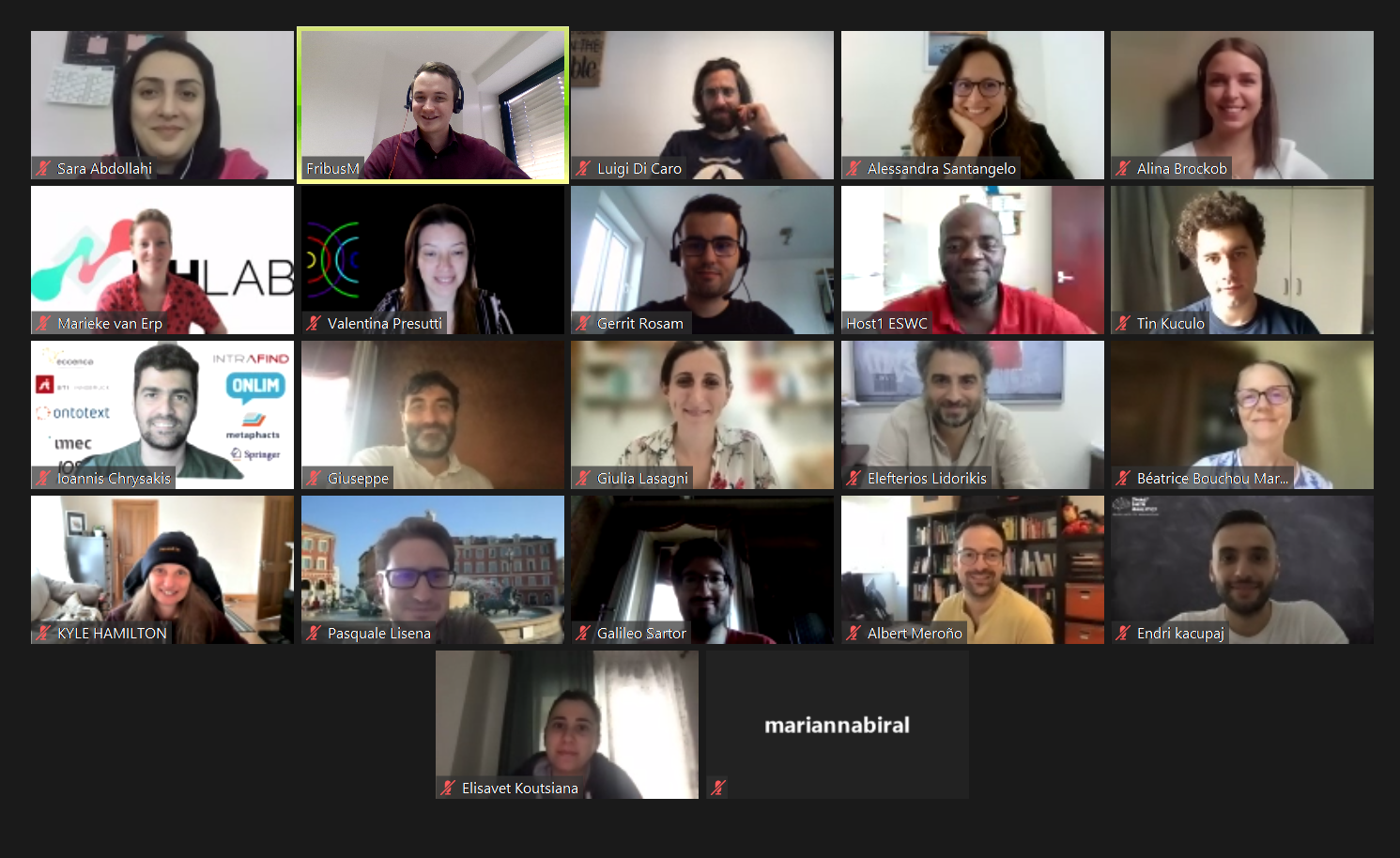 Attendees of the Networking session