EBDVF 2022 was the 6th edition of the event, organised by the Big Data Value Association (BDVA), IT4Innovations (VSB – Technical University of Ostrava), Plan4all and Charles University in Prague in collaboration with the European Commission (DG CNECT).
This year, the event took place in Prague, Czech Republic on November 21-23, with a central theme of "At the Heart of the Ecosystem for Data and AI".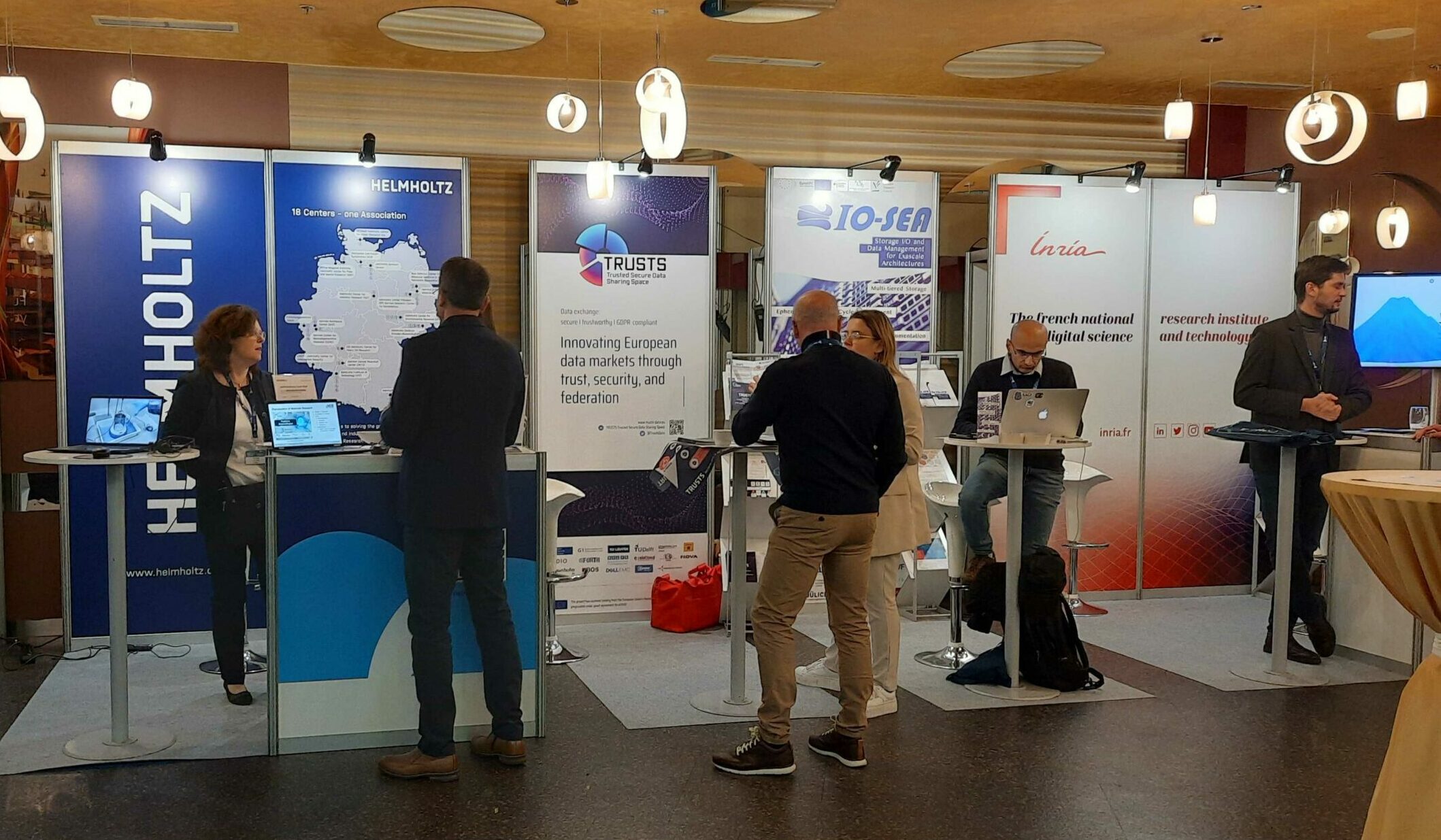 TRUSTS held its final session on 23 November and gave insights into the project development and showcased the TRUSTS Platform. It was also project sponsor and had a booth in the EBDVF exhibition hall.
Besides, TRUSTS co-organised the workshop "Towards Data Spaces Interoperability Workshop on standardization" together with BD4NRG and IDSA. In this workshop, several initiatives and projects, which are working to address the challenges of interoperability, helping to standardize data spaces and make them interoperable, were presented by Achille Zappa (i3-Market), Juanjo Hierro (FIWARE Foundation), Robert David (Semantic Web Company, TRUSTS), Matthijs Punter (TNO) and Antonio Kung (TRIALOG).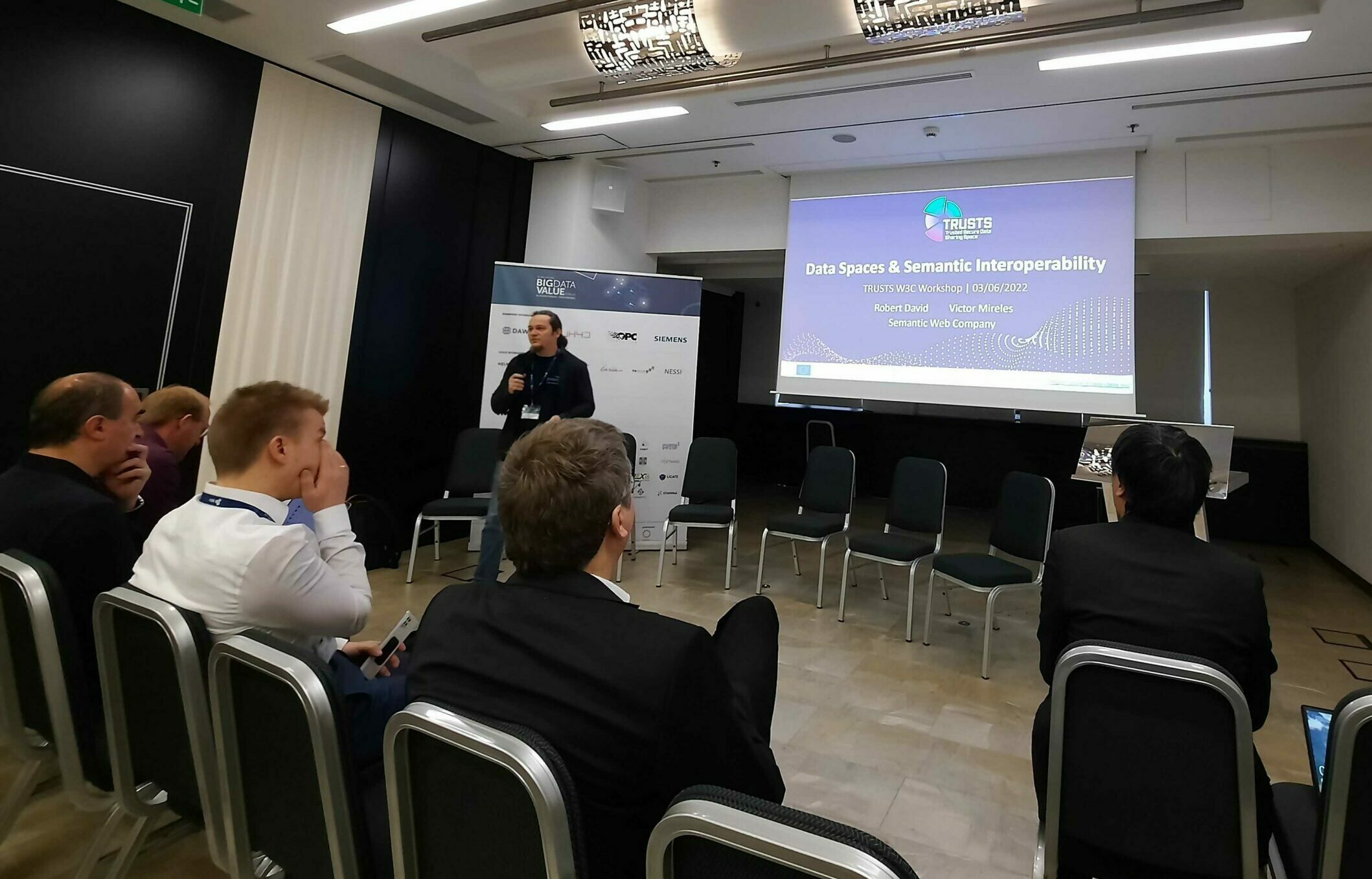 Robert David presented the results of the TRUSTS workshop on data spaces and semantic interoperability, held in June in Vienna. The identified gaps were:
Interoperability is seen often on metadata level ONLY (what about the data?)
No industry specific controlled vocabularies & Knowledge Graphs are in place
If such resources are available these resources not available in other languages than English
Insufficient data usage control mechanisms (right-, value-, purpose modeling)
Connection of the physical and digital world still missing
Read more about the workshop on data spaces and semantic interoperability here.